Lenny Dykstra Calls Off Bagel Guy Boxing Match, 'Won't Be Rescheduled'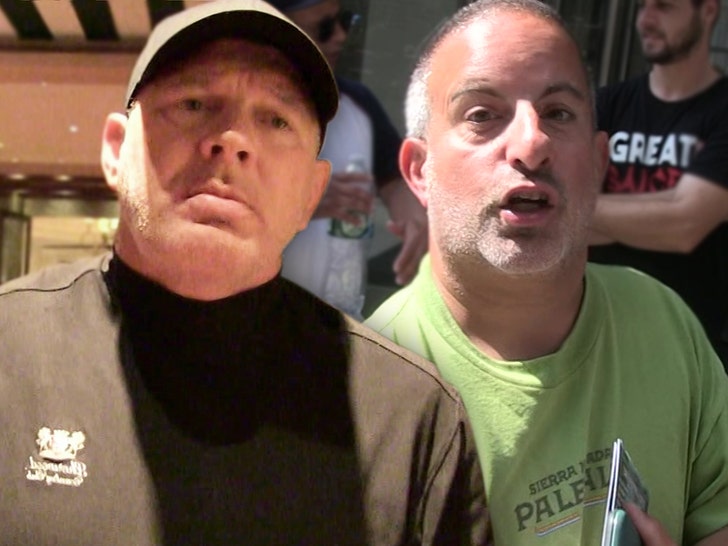 TMZ.com

Lenny Dykstra will NOT fight Bagel Guy Chris Morgan ... the ex-MLB star has pulled out of the celebrity boxing match just DAYS before it was set to go down.

Dykstra had been promoting the Sept. 28 event for weeks -- he's been training, trash-talking ... he even shoved Morgan during a face-off earlier this month.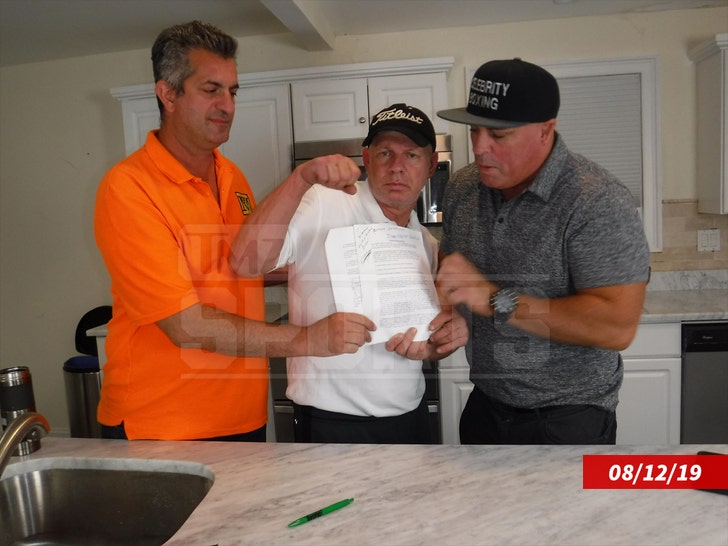 TMZSports.com

But now, it's all over ... Lenny went on Howard Stern Monday morning to make the announcement himself -- "Unfortunately, the fight will not happen."

Lenny's attorney, John Pierce, issued a statement explaining Dykstra pulled out to focus on preparing for his upcoming trial, stemming from a malpractice suit.

As we previously reported, Lenny filed a $15 million lawsuit against L.A. County and several deputies claiming he was badly beaten while serving a jail sentence in 2012.

Now, he's suing the Boucher Law Firm -- which represented him in his lawsuit -- and his new attorney believes the boxing match would be too big of a distraction with that legal issue on the horizon.

Dykstra's attorney says ... "The fight will not be rescheduled."

We're told "Bagel Guy" wants a new opponent -- after all, he's been training with UFC stars like Chris Weidman and Al Iaquinta ... and he wants to unleash the fury on someone!
greenonegreen.com boxing Lenny Dykstra Calls Off Bagel Guy Boxing Match, 'Won't Be Rescheduled'
Related News
Ex-Major League Baseball star Lenny Dykstra has called off his boxing match with the so-called viral "Bagel Boss Guy" scheduled for Saturday in Atlantic City so the former Mets and Phillies player can focus on
More News in Boxing